febbraio 4th, 2016
Lascia un commento »
Nuovo kit frizione 1:10 reverse (art.BR1200).
Kit completo di campana Ergal e cuscinetti, prezzo al pubblico 72.00 euro.
febbraio 4th, 2016
Lascia un commento »
New Kit Frizione Rally regolabile (art. BR1300), prezzo al pubblico 32.00 euro.
gennaio 28th, 2016
Lascia un commento »
Revised Front Suspension Geometry
All-new front caster blocks and suspension arms allow for variable length arm adjustment. This makes it possible to run with short or long front-arm geometry. This, together with the bell crank steering system, provides the same amazing steering 22 drivers have come to love, but with a more consistent feel between different surfaces. It all adds up to a buggy with neutral balance that requires less tuning from track to track to maximize performance.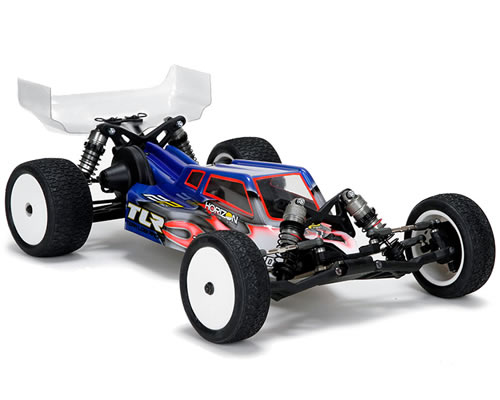 Revised Rear Suspension Geometry
The rear pivot is 2mm wider, giving the buggy significantly more grip and stability without losing any corner speed. The rear arm has also been revised with new shock mount locations and a slightly reduced gull wing effect. This, paired with the popular 0 hole modification that is now designed into the rear shock tower, optimises the jumping, landing and chassis roll dynamics of the rear end for the higher rear-weight bias.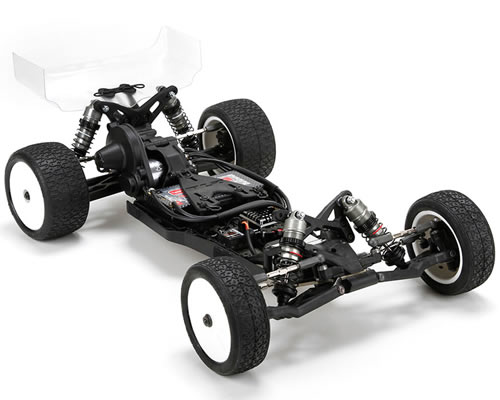 Lightweight 7075-T6 Aluminium Chassis
This chassis is the same length as the optional 2.5mm chassis for the 2.0 version. It features strategically milled pockets that reduce weight without compromising strength.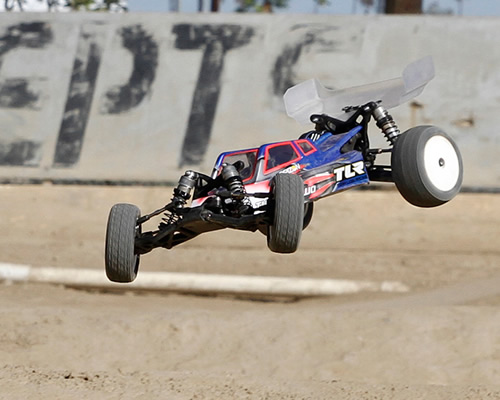 Adjustable Rear Toe and Anti-Squat
The rear pivots now accept adjustable inserts that allow you to make quick toe and anti-squat adjustments without having to buy additional parts. Both adjustments are made in 0.5 degree increments. Toe adjustments range from 2.5 to 4.0 degrees. Anti-squat adjustments range from 0.0 to 3.0 degrees.
gennaio 21st, 2016
Lascia un commento »
Part of the challenge of driving the Losi Night Crawler 2.0 4WD Rock Crawler is finding a scenario it can't handle. The engineers at Losi took this edition of the Night Crawler to its limit, giving it even more terrain-conquering capabilities than ever before. Best of all, nearly nothing can stand between you and getting behind the wheel whenever you get the urge. Not the night, not the weather and not the type of unforgiving conditions that normal RC cars and trucks can't handle. That's because the Night Crawler comes equipped to handle nearly any scenario with specially positioned LED's as well as a 35T Rock Crawler Motor connected to a Multi-Link drivetrain that makes conquering even the most brutal terrain a breeze.