ottobre 10th, 2013
Lascia un commento »
Automodello LRP S10 Blast TC Clubracer Electric Touring Car 4WD 1:10, disponibile pronta consegna. La meccanica del modello viene fornita montata (come in foto), non sono incluse le gomme e la carrozzeria (oltre a tutta l'elettronica).
The street version of the new S10 Blast line is also available as Clubracer now. The clubracer version comes as rolling chassis without tyres, body, motor, speedo, servo and radio system.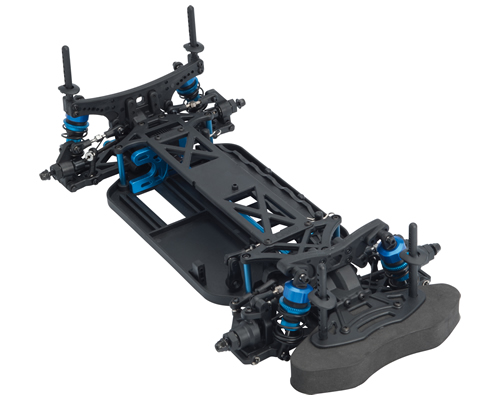 With the S10 Blast TC Clubracer every racer has the possibility to perfectly equip and setup his car for the demands of local racing series on club level. Many clubs are using own regulations regarding motors, speedos, tyres and bodies. With the clubracer you are easily able to use these components without having any surplus items from a RTR kit.
The S10 Blast TC Clubracer comes with the already proven components of the S10 Blast Offroad line like CVDs in front, adjustable turnbuckles, anti-roll bars front and rear, voluminous "Big-Bore" shock absorbers, shaft drive train and even more first-class features.